Not sure what to do this weekend while venues and establishments remain closed to Victorians? We're here to help. Check out our guided list of entertaining things to do this weekend all from the comfort of your own home.
Listen
Check out new music Friday releases:
Taylor Swift's new album, Folkore.
If you're a Taylor Swift fan this one's for you. Today at 2 pm icon pop and country singer, Swift will release her last album in its entirety, Folkore.
Swift took to her socials this morning to reveal the big news with her fans writing the album will include "songs I've poured all my whims, dreams, fears and musing into".
"I wrote and recorded this music in isolation but got to collaborate with some music heroes of mine."
According to the New York Times, Swift will also be realising a new music video for her track, 'Cardigan'.
You can pre-order her album on her online store.
Ronan Keating's new album, Twenty Twenty.
Irish singer and songwriter Ronan Keating also released a new album today, making it his 11th studio album, called Twenty Twenty.
After being postponed from its original air date in May, the album is already available to listen to now on Spotify and Itunes.
Keating took to Instagram writing, "I'm so excited for you all to hear my new music and the reworks of some old favourites".
Watch
This weekend there will be a range of TV shows and movies streaming on your TV.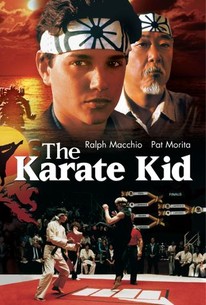 The Karate Kid (1984), Friday, 24th of July
Are you in need of a throwback? Well, don't worry 7 Flix has got you covered. Action, drama classic, The Karate Kid, will be streaming from 8:30 pm.
GWS Giants vs Richmond Tigers, Friday, 24th of July
AFL teams, the GWS Giants and Richmond Tigers go head to head tonight at 7.50 pm in Sydney. This grand final replay is one to watch. Will GWS finally power over the raining champs or will the Tigers take out another win for the fourth week in a row? Find out tonight at 7.30pm on channel 7.
Port Adelaide v St Kilda, Saturday, 25th of July
In need of more AFL? Current ladder leader, Port Adelaide will face off against St Kilda at Adelaide Oval. Kick off is at 7:40pm on Channel 7, so be sure to check it out.
Family movies, Saturday, 25th of July
Want to share a family movie night? 9GO is pumping out the goods this Saturday with classic Chicken Run at 6pm, followed by Despicable Me 2 at 7 pm.
Farmer Wants a Wife, Sunday, 26th of July
Looking for a new show to watch? Live the Bachelor and enjoy some drama? Well, this one's for you. Rebooted Australia drama, Farmer Wants a Wife starts up again this Sunday with farmers searching for someone special. Check it out at 7 pm on channel 7.
Movie Madness Sunday, 26th of July
If it's more movies you're after though, 9GO has you sorted with a jam-packed night of entertainment starting with The Smurfs 2 at 5pm, followed by Angry Birds at 7pm and finishing with every car lovers favourite franchise, Fast and furious 7.
Check out the full list of shows and movies on TV this weekend here.
________________________________________________
Flat Screen Television by JESHOOTS.com available HERE and used under a Creative Commons Attribution. The image has not been modified.